As a subcontractor for Allen MAC, I wrote and designed a campaign case statement for Saint Timothy's Hale School's Carpe Futura! campaign. The school is in Raleigh, North Carolina.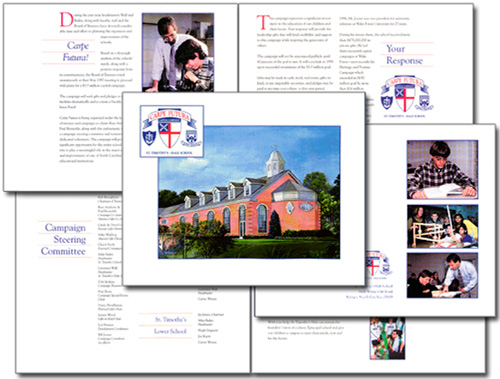 ---
Let's Talk About Your Marketing Communications Goals and Challenges!
If you're looking for help with writing, graphic design and marketing communications and you like the portfolio samples you see here, contact me to schedule a telephone call to explore the possibilities of a collaboration. Of course, there is no cost or obligation for the call.