For Less Than You'd Pay A Full-Time Kennel Assistant to Clean Cages and Mop Floors, You Can Add a Qualified, Specialized Marketing Communications Professional To Your Team as a Virtual Veterinary Marketing Manager
Choose From Three Flexible Monthly Plans With Budget-Driven Priorities, Pacing and Scope to Suit Your Needs and Preferences, Priced to Match Well-Managed Practice Benchmarks
---

You've Dedicated Your Life to a Career in Veterinary Medicine
You've realized your dream—and assumed the weighty responsibilities—of owning your own practice so you can set your own standards for patient care and run the business in your own way.
Your days are jam-packed with seeing patients and charting cases, advising and educating clients, mentoring and managing your team and keeping up with CE. You're also doing your best to ward off compassion fatigue and maintain some semblance of work-life balance.
For you, marketing your veterinary practice—a part of your job they didn't teach you in vet school—most often ends up as an important-but-not-urgent priority you and your team have neither the time nor the expertise to address as well as you'd like.
Of course, you have a website, but you can't remember the last time you looked at it—much less updated it.
And you're not sure how good your website really is or why Google insists on listing websites for competing practices above yours in search results.
You know you have a Facebook page your staff posts to from time to time, but you wonder if the time they spend on social media actually contributes to your bottom line.
You dislike conflict and are sometimes at a loss for words when dealing with difficult clients.
And you still wish you could have come up with a better response to the one-star rating and one-sided rant that disgruntled client left on your Google My Business profile awhile back.
---
What If—Instead of Being Neglected, Second-Guessed and of Less-Than-Professional Quality—Your Practice Marketing Could Be Expertly Planned and Executed With Only Minimal Demands on Your Time, Attention and Budget?
What If, By Outsourcing to a Qualified, Dedicated Specialist, You Could See Your Veterinary Practice Marketing Transformed to Unprecedented Levels of Quality and Effectiveness?
---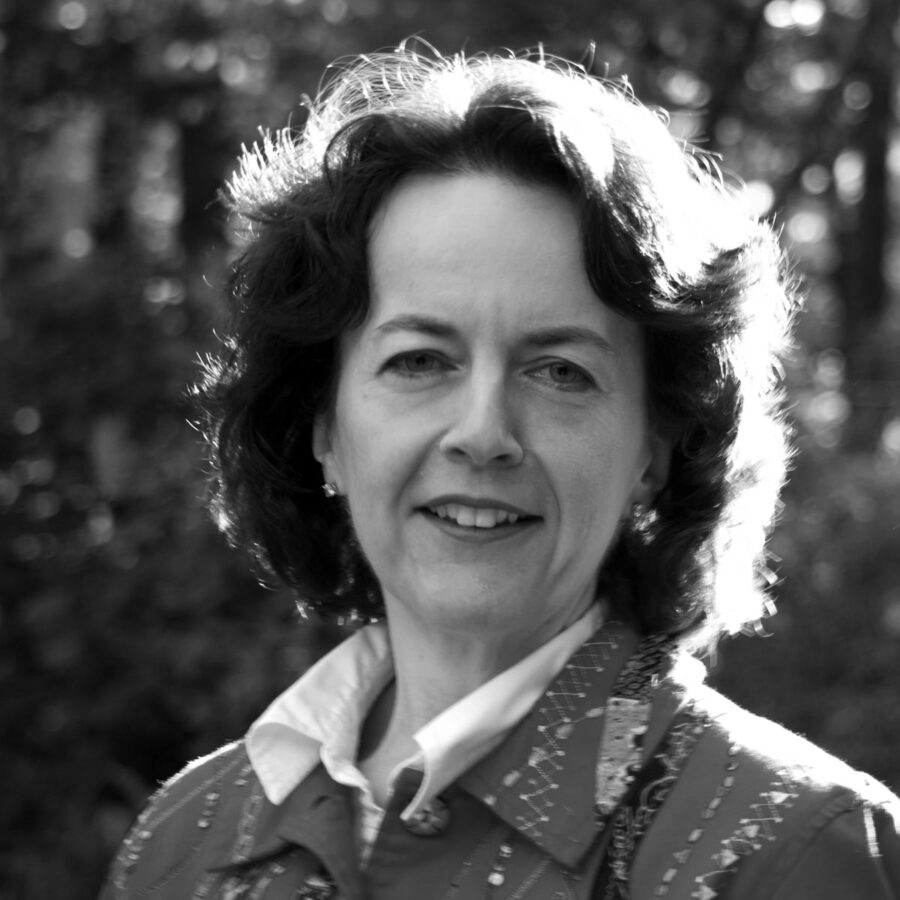 I'm Kerry Nesbit
I Design, Build and Manage Custom Marketing Programs to Help Veterinary Practices Attract and Keep More Ideal Clients and Provide Better Care for Their Patients.
As an alternative to attempting to do it yourself in-house or working with an agency team, I offer a limited number of veterinary practice owners the option to outsource their marketing to me—a qualified, experienced, specialized marketing communications professional able to plan and execute veterinary services marketing programs custom-tailored for each practice.
I work remotely as an independent contractor—a fully-equipped, self-motivated, self-managing virtual member of your team—serving as a single point of contact and a single source of exceptionally high-quality consulting and creative work.
I am a solo practitioner, personally bringing outstanding credentials and decades of experience to bear on every aspect of your work. Nothing gets lost in delegation.
My expert planned-and-done-for-you veterinary marketing services allow you to focus on the many medical and management matters only you, as practice owner, can address—all those urgent problems demanding your time and attention all day, every day, following you home at night and on your abbreviated weekends.
With my help, marketing becomes one less thing for you to worry about.
With your choice of my three Virtual Veterinary Marketing Management Plans, your practice can have the right marketing strategies, tools and protocols in place to—
Consistently attract and keep more ideal clients,
Do a better job of engaging and educating them,
Enable you to provide more, better care for patients,
Improve your own and your team's morale, and
More successfully support and celebrate the human-animal bond—the most likely reason all of you were called to practice veterinary medicine in the first place!
All three plans feature a mutual satisfaction guarantee. If either of us decides we're not a good fit during our first 30 days of working together, you receive a full refund of your initial payment.
---
Kerry is very easy (and fun!) to work with. She has multiple wonderful ideas, produces high-quality writing and design work and gives sound, objective advice based on solid marketing background and experience. She is VERY knowledgeable in both marketing and small-animal practice and after working with me since 2009 knows exactly what I want and need with minimal direction or supervision required. I highly recommend her services to any practice owner looking to outsource any—or as I've done, just about ALL—practice marketing to a reputable, seasoned pro.

Timea H. Brady, DVM
Owner, Brownsburg Animal Clinic
Brownsburg, Indiana
---
Is an Investment in Transforming Your Practice Marketing Really Worth Considering?
It depends.
The appropriate Virtual Veterinary Marketing Management Plan can be a wise investment for your veterinary practice if—
You would like to compete more successfully for ideal clients with other practices in your market.
You want to free up time you and your team now spend on marketing to address more immediate management priorities you're better qualified to handle.
You want the quality of the words and images you present to clients, prospective clients and current and prospective employees to reflect the quality of your medical practice.
You'd like for your clients to be more engaged and better educated about veterinary medicine—looking to you and your team as their most trusted source of information and making them more inclined to let you take better care of their pets.
You are approaching retirement and want to make your practice more attractive to potential buyers.
My services are unlikely to be a good investment for you if—
The idea of deliberately marketing your services feels distasteful and at odds with your personal and professional values.
You feel you're doing fine with marketing and already have more ideal clients than you can comfortably serve.
Competition for new clients in your market is low and pet owners have few if any other choices of animal hospitals nearby.
You've already committed to a contract with a website vendor or marketing agency and are happy with their fees, services and the quality of their work.
Someone on your staff, a family member or a close friend has a strong background in marketing and is helping you for free or at much lower prices than a similarly-qualified professional would charge. Or you yourself are something of a geek with a knack for writing and design and love the logo and website you created yourself for your practice.
You're in the process of winding down and plan to retire and close your practice in the coming months.
---
Provided You Didn't Rule Yourself Out…
The Second-Best Time to Get Started on Your Practice Marketing Transformation Is Right Now!
To borrow from a Chinese proverb, the best time to get started transforming your veterinary practice marketing was several months before your clinic opened for business.
The second best time is now.
Get started on your veterinary practice marketing transformation now with my free, no-obligation marketing vital signs check. Results are available within one to two business days. As soon as I've completed diagnostics, I send you a calendar link so you can schedule a convenient time for a video call to discuss my findings.
---