I developed a logo and label to help Cliff McGinnis bring his barbecue and steak sauce to market.
Working with Kerry was an incredible experience. She helped me with all aspects of producing a label I was happy with, and when I would tell her to try something else and then something else and then change my mind and go back to what she originally had done, she never batted an eye. She guided me from the beginning concepts through the end result, the printed label. Kerry offered me countless preliminary designs and even worked with the printer to make sure everything was done exactly right. Kerry has my highest recommendation. I appreciate her professional and creative abilities, her swiftness to reply to my questions and concerns regarding my label, her patience toward me and her devotion to my project.

Cliff McGinnis
King Cliff Industries
Charlotte, North Carolina
Logo and Label Design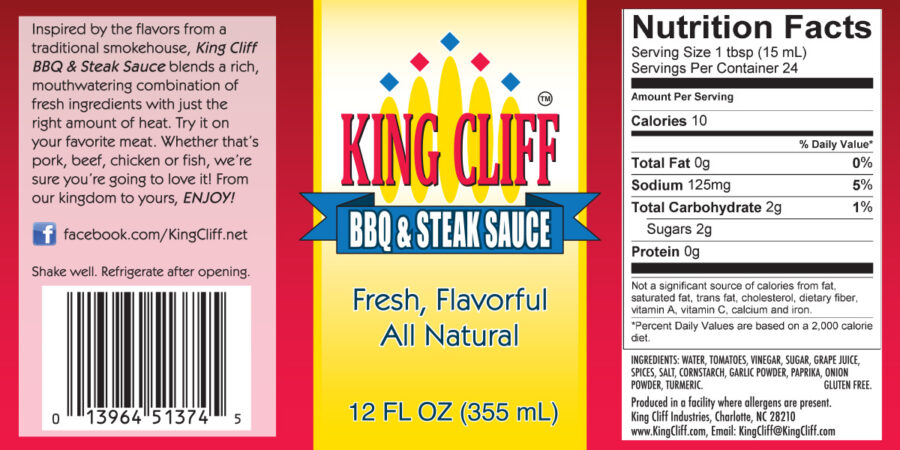 ---
Let's Talk About Your Marketing Communications Goals and Challenges!
If you're looking for help with writing, graphic design and marketing communications and you like the portfolio samples you see here, contact me to schedule a telephone call to explore the possibilities of a collaboration. Of course, there is no cost or obligation for the call.