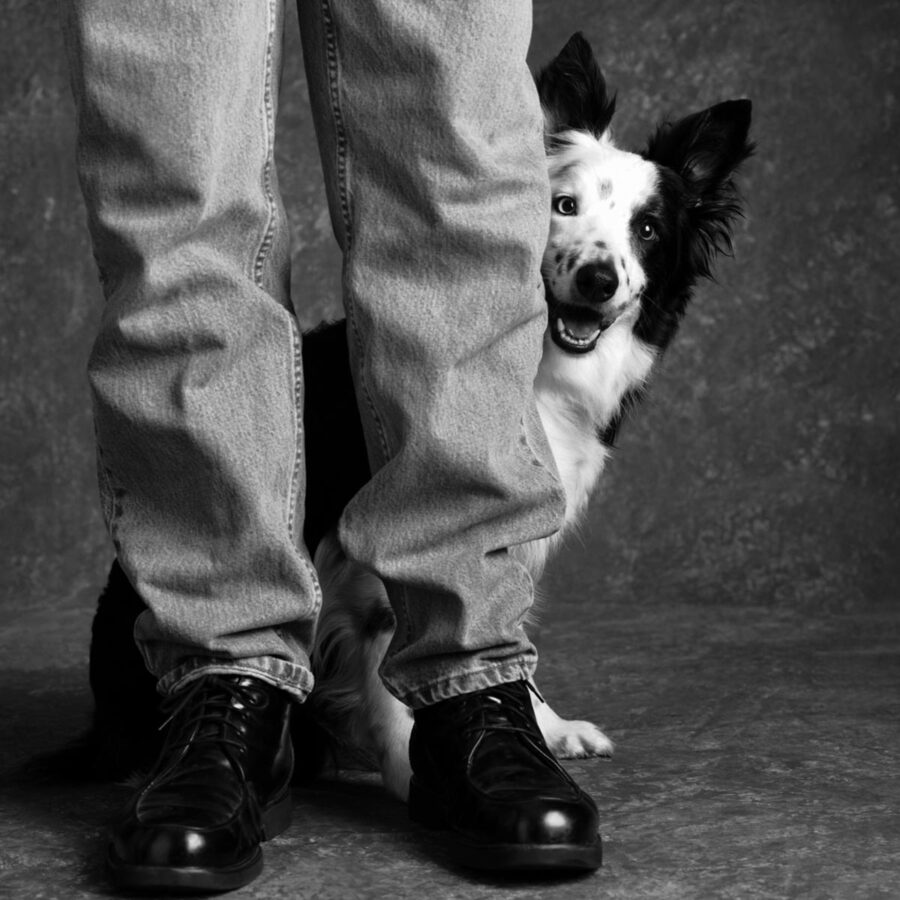 The Better Your Veterinary Practice Website, the More Successfully You Can Compete for New Clients and Serve Existing Ones
Current and Prospective Associates and Team Members Judge the Quality of Your Practice by the Quality of Your Website, Too.
Your website is your most valuable online asset. Depending on your current competitive situation, assessed needs and the quality of your present website (if you have one), I can build a brand new search-engine-optimized website for your practice from scratch or renovate, rebuild, redesign, rewrite and optimize your existing site. Hosting, if needed, and ongoing site preventive care are also available.
Custom Website Services
Before making recommendations concerning your website, as part of the initial Diagnostics, Triage and Treatment Plans process built into all three Virtual Veterinary Marketing Management Plans, I evaluate your market, your current website and your direct competitors' websites to discern just what it will take for you to prevail over your competitors online.
Rather than offer a one-size-fits-all veterinary website "solution," I first analyze your needs and goals and choose from a range of options to recommend the website services that will best suit your practice. The diagnostics and additional up-front market research I do at the outset of our engagement determine the website treatment I prescribe—the content, scope, function and features of the truly custom website I propose to create (or recreate) for your practice.
Our initial work on practice branding is helpful in guiding content development and my creative approach to designing the website's look and feel.
From-Scratch Websites
Whether you're just starting out or it makes the most sense to scrap your existing website to start fresh with a brand new one, I may recommend designing and building from scratch an attractive, content-rich, search-engine-optimized website for your veterinary practice with custom-made essential pages and features to align with your needs, budget and marketing goals.
Website Renovations, Rebuilds, Redesigns and Rewrites
If your practice has an existing website, depending on the quality and quantity of content and the current website platform, we may be able to salvage text and images for use in a renovated, rebuilt, redesigned, rewritten site. These salvaged sites will have all the essential pages and features of a from-scratch site and may be further built out using additional reclaimed content.
About All the Websites I Create
Once work on your website begins, I make sure you have direct administrative access to your site.
I build sites exclusively in WordPress, relying on the native Gutenberg block editor, a lightweight theme and a handful of essential security, anti-spam, backup, SEO, caching and down-time monitoring plug-ins.
To minimize page loading times and maximize your future options for technical support and site redesigns, I do not use page-builders or multipurpose drag-and-drop themes.
On-page and technical search engine optimization best practices are integral to all my new builds and site upgrades.
I write and structure website pages based on proven principles of website usability. I leave out site features typical visitors find confusing or aggravating —like automatically advancing header images and testimonials.
I work with your local professional photographer or members of your staff to secure high-quality, original images for use on your website. Stock photos can be used to supplement your own images, but the more of your own, authentic photographs we can use, the better.
I make every effort to build accessible websites because it's the right thing to do, but I am not an Americans with Disabilities Act (ADA) compliance expert. If you want to minimize your risk of legal problems related to website accessibility, I can refer you to experts in manual testing and remediation and work with them as needed to further improve your site's compliance with ADA and Web Content Accessibility Guidelines (WCAG).
I do not use plug-ins or toolbars purporting to make websites accessible. True ADA experts agree these add-ons are worse than useless and will not bring a website into compliance.
All Three Marketing Management Plans Include Custom Website Services to Suit Your Needs and Budget
A Typical Basic Plan Website Has These Pages and Features:
Home
About
Veterinarians' biographies summary page
Team biographies summary page (if your team is cooperative)
Services summary page
Information for clients summary page
Links to reputable sources of pet health information
Reviews invitation page, with links to your Google My Business listing and Facebook page
Contact, with Google map, street address, telephone, fax and email address
Privacy Policy
Site Terms and Conditions
Sitemap
Footer and/or sidebar displaying a clickable main phone number, location, links to your social media pages, links to your online store and/or client portal and after-hours emergency services numbers.
A Typical Intermediate Plan Website Has These Pages and Features:
Home
About
A biography page for each veterinarian
A team biographies page (if your team is cooperative)
Individual pages featuring each major service category, such as preventive care, general medical services, surgical services, dentistry, boarding and grooming, etc.
Information for clients summary page
Links to reputable sources of pet health information
Reviews invitation page, with links to your Google My Business listing and Facebook page
Appointment request form or link to your online appointment booking app
Contact, with Google map, street address, telephone, fax and email address
Privacy Policy
Site Terms and Conditions
Sitemap
Footer and/or sidebar displaying a clickable main phone number, location, links to your social media pages, links to your appointment request or booking form, online store and/or client portal and after-hours emergency services numbers.
A Typical Ful-Service Plan Website Has These Pages and Features:
Home
About
A blog, featuring client education posts and practice announcements
A biography page for each veterinarian
A team biographies page (if your team is cooperative)
Job openings (if you are currently recruiting)
Individual pages featuring each major service category, such as preventive care, general medical services, surgical services, dentistry, boarding and grooming, etc.
Information for clients pages to detail practice policies regarding appointments, payment options, emergency care, etc.
Frequently-Asked Questions
Downloadable and/or online Welcome New Client Form, New Pet Form
A library of practice-branded client education handouts
Links to reputable sources of pet health information
Reviews invitation page, with links to your Google My Business listing and Facebook page
Appointment request form or link to your online appointment booking app
Contact, with Google map, street address, telephone, fax and email address
Privacy Policy
Site Terms and Conditions
Sitemap
Footer and/or sidebar displaying a clickable main phone number, location, links to your social media pages, links to your appointment request or booking form, online store and/or client portal and after-hours emergency services numbers.
Website Hosting and Preventive Care
For renovated websites, I can sometimes work within your existing hosting account, provided it's not offered by a veterinary website vendor exclusively to host their own clients' sites. For new sites and sites being reclaimed from page builders and proprietary content management systems, I offer competitively-priced space in my own hosting account, featuring—
A solid-state virtual private server with its own IP address, keeping your site within a safe and reputable digital neighborhood
Stable, dependable resources allocated to keep your site up and running without having to compete with other sites on crowded shared hosting servers
A Secure Socket Layer (SSL) certificate included, assuring visitors to your site—and Google—that your site is secure
Your own cPanel so you can always access and control your website
Preventive care services include—
Updating existing page content as needed to keep your site current for as long as we are working together
Regular backups for peace of mind
Ongoing daily monitoring and manual updates to keep WordPress and its plug-ins and themes current, reducing the risk of hackers' accessing your site to exploit security vulnerabilities the updates are meant to patch
Maintenance Mode
Preventive Care services for your website are included as part of all 3 Virtual Veterinary Marketing Management Plans while your plan is underway. Once work on your plan concludes, Hosting (if needed) and Preventive Care can be continued under a scaled-back ongoing maintenance agreement we tailor to your precise needs.
If you decide to discontinue services, I can teach you and your team how to keep your site software updated to reduce the risk of security breaches. You'll need your own hosting account if you plan to manage updates yourself.
---
Plan Projects and Services Details